What are attribution models?
Attribution models are sets of flexible rules which show your budget ROI according to the contribution each channel has had to your generated sales and other conversion targets.
This allows you to accurately measure the impact of your marketing activities on your business goals.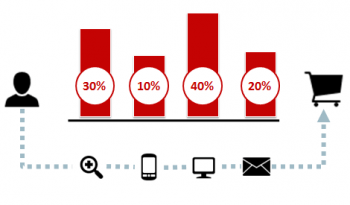 Which model should I use?
Some companies still choose to adopt the last-click traditional model as a convenient option. This means that only the last partner that led the customer to a sale will be rewarded.
However, this comes with many drawbacks. As it only rewards the last customer touch point before the purchase, this inaccuracy can cause dissatisfaction among the unrewarded partners, who are indeed strategic and valuable to your business.
In return, they will most probably take a biased view on how adequate or inadequate your marketing strategy is. You might therefore decide to increase spend or switch off certain activities. However, none of these would necessarily enhance your ROI or increase your sales volume because you are losing sight of your media mix synergies.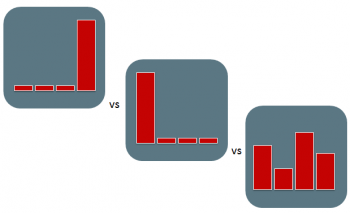 What you need is a solution that allows you to apply attribution models to your business partners, as well as supports you in deciding which attribution model is the most valuable to you.
We are the only player in the market that allows you to do that and in real-time.
This means that you can prioritize not only specific channels in your strategy, e.g. SEO, SEA and affiliate according to the role they play in your sales generation, but also partners within these channels. For example, you can prioritize content partners over voucher partners and price comparison over retargeting.
With Ingenious Enterprise, you will have holistic and accurate information about the ROI of your marketing channels based on the attribution model of your choice.
In addition, real-time simulation of attribution models is available, which allows you to identify strengths and weaknesses of various attribution models.
As customer journeys grow longer and longer, Ingenious Enterprise will help you to implement a model that attributes conversions in the fairest, most transparent and most effective way possible. We give you the speed you need, because in online marketing, reacting too late can cost you a lot.
Related Content
---
---
Interested about finding out more? Simply leave us your contact details and we will be in touch!