In today's employee spotlight, we find out more about our Customer Success Manager, Montse!
Born and raised in the south of Spain, Montse moved to Münster for her Erasmus studies, then to Berlin for an internship and ended up staying here. Through her move, she started a blog for Spanish speakers to help them through life in Germany. This eventually evolved this into a travel blog with over 25,000 visitors a month!
A sunshine by nature, we know Montse as an amazing storyteller, a motivational speaker and someone who relates incredibly strongly with clients. This explains her current switch in portfolio,  from a technical position (ensuring everything works) to one that focuses on customer success (ensuring clients achieve their KPIs).
In our interview with her, we learn more about her change in roles, what common challenges with marketing technologies are, and her advice as a publisher.
Meet Montse!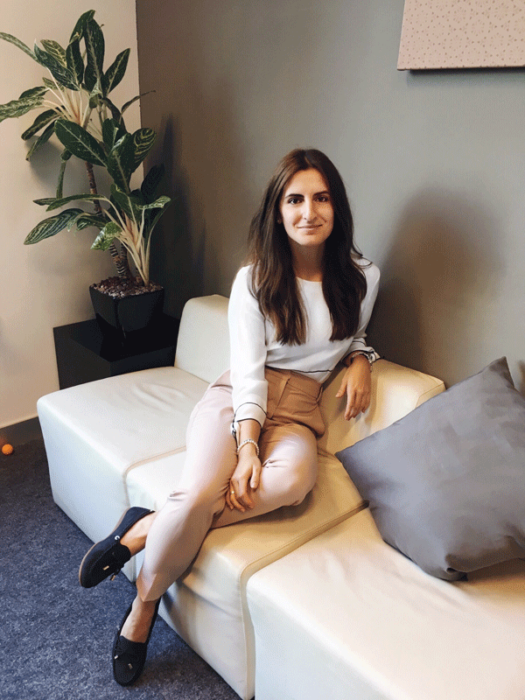 Hi Montse! Could you tell us more about your previous role as Technical Account Manager?
As a Technical Account Manager, I was responsible for managing client relationships, from onboarding and implementation to the day-to-day communication.
I also coordinated projects and advised clients on implementing our solution in a way that best meet their needs, as well as conducted training sessions for them and assisted with technical support.
In this role, I gained a strong knowledge of our product and I built up strong relationships with our customers, which led me to my next position in the company.
What about your new role as a Customer Success Manager?
As a Customer Success Manager, I represent the voice of the clients. My main goal is to increase the value from our product and services for our clients and to ensure that they are achieving ROI from it.
Listening to the needs of our clients, gaining a deep understanding of their business and how they use our solution are the basis for identifying opportunities to improve their experience and optimize their process on our platform.
One of the challenges of this role (but also one of the things I most enjoy) is helping customers to accomplish their goals by listening to their requests and finding a solution to their problems. Sometimes it requires a strategic decision by our Product Team, sometimes we can find a quick solution that doesn't require a new feature development. The key is finding the right balance!
Since you work closely with clients, could you tell us some of the biggest challenges they face today?
One of the biggest challenges they face is managing the amount of manual work they must do as a result of using isolated systems. So, we support them to find efficient ways to consolidate their data, in order to have a complete overview of the performance of all their marketing channels, and therefore make better marketing decisions.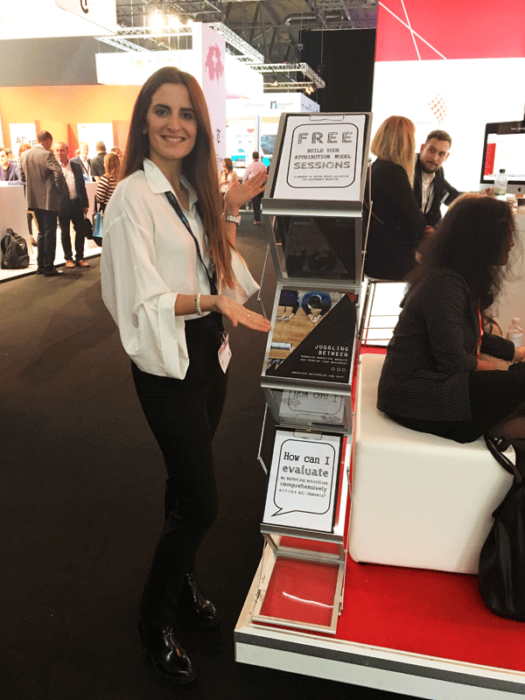 You're a blogger yourself. From a publisher's perspective, what advice could you give advertisers who want to strengthen their in-house affiliate network?
Be fair with your content partners, and give them the attribution they deserve.
Content marketing is an important lead generation source, and bloggers can influence customer decisions based on the trust they have built up over time. Their activities have a significant impact on your business, which is not reflected in a standard last-click attribution model. It is therefore necessary to build up a fair attribution model that reflect their importance within the customer journey.
Offering good marketing material and the right technological resources is essential. Provide good technology for transparency. Let the partners analyze their performance based on their results, so they can enhance it, thereby creating a win-win outcome.
Last but not least, provide them attractive commission models. Let's not forget the reason why they are promoting your brand!
How would you compare living in Sevilla and Berlin?
The first and most obvious difference between the two cities is the weather. Sevilla has wonderfully sunny days even in November and Berlin has white and beautiful snow in winter.
Both cities are great and really international, and both offer a lot of opportunities and entertainment.
I've been living in Berlin for almost 3 years now. I must say that this city inspires me a lot. Here, I have the opportunity to speak more than 3 languages every single day, which is amazing! This city encourages me to keep growing in my professional career, as well as in my hobbies like my blog.
You love travelling all around the world. What would be the next top 3 destinations you would like to visit and why?
My next trip will be to India. It is my first time in the country. I have heard so many different opinions that I am really looking forward to experience all those contrasts and form my own opinion about it. I am so excited! And I can't wait to visit Taj Mahal!
I also have a trip to Venice, Italy planned. As for the third destination, I am thinking about traveling to Cuba next year. I hope it happens!
Thank you, Montse!