Are you going to be at the dmexco? It is continuously outdoing itself as a leading trade show in digital marketing.
Through the crowd and full packed schedule, we have a few tips for you to make the most of it.
The platform for better marketing decisions
If you are looking for ways to accurately evaluate and optimize your marketing activities, come and speak to us!
Our Ingenious Enterprise platform empowers small and large e-commerce players to consolidate, track and monitor their marketing channels and partners. Awarded Best Performance Marketing Technology in Europe, the platform empowers you to analyse and identify the synergy among your marketing activities through aggregated patterns from customer journeys.
From the learnings on the platform, optimize and reallocate your marketing budget for better performance. Connect the data with your existing systems through an API for better alignment. Gain more speed and transparency in your marketing.
Still not sure if it's for you? On 13th and 14th September, we will be in Hall 6 at Booth D79 E78. Make an appointment now and speak to our Client team at the dmexco!
The dmexco survival kit
We know dmexco can be a little overwhelming sometimes. There's just so much to prepare and watch out for. We've got some experience with the dmexco. So we've put together some tips to survive the crowd and madness!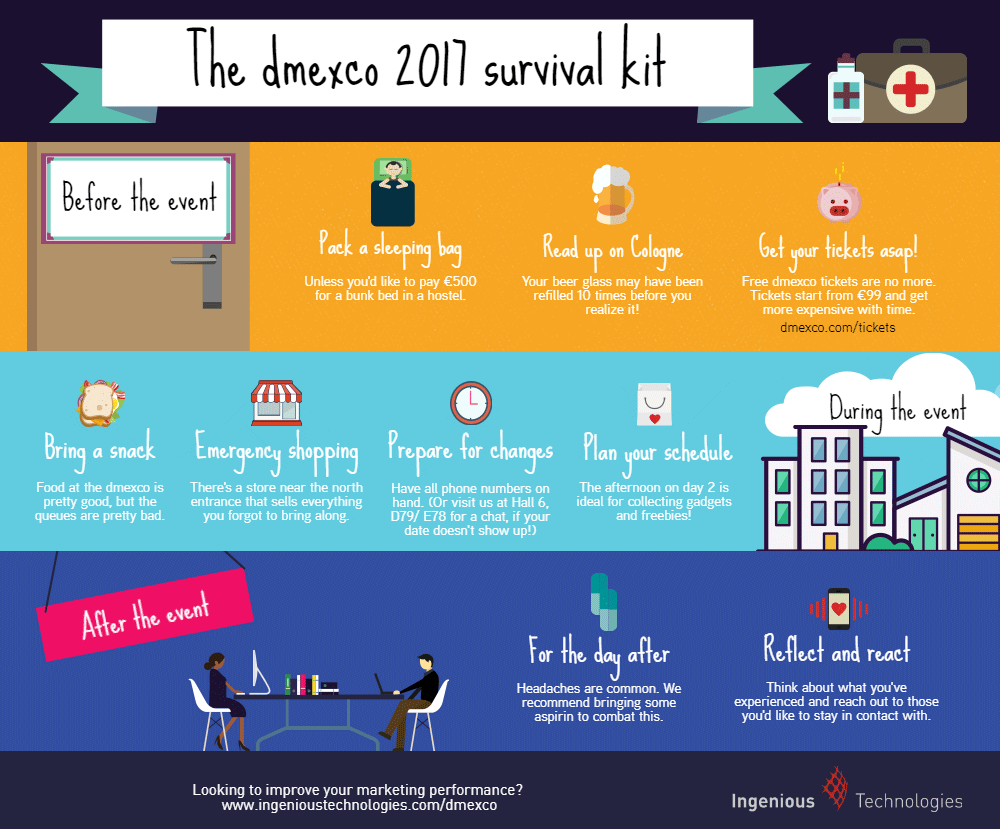 Haven't gotten your tickets for dmexco 2017 yet? Better catch them quick – they're about to double in price soon!