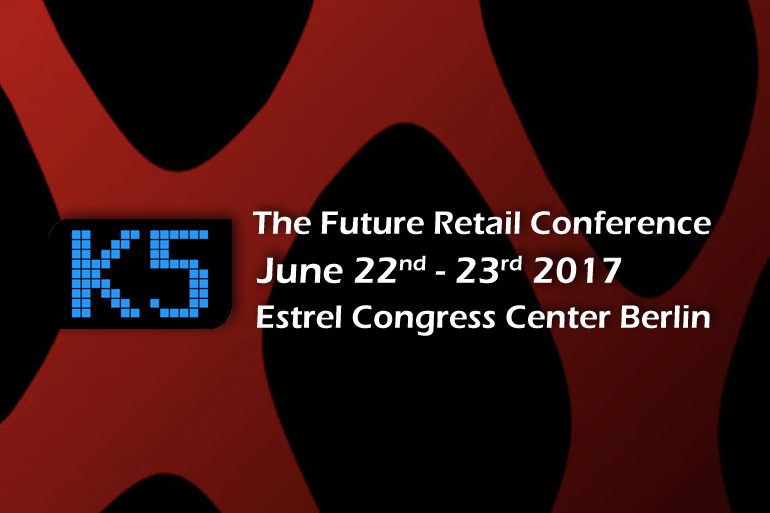 Thriving in a World of Platforms – this is the theme of this year's K5 conference. And that is the reason why e-commerce expert Jochen Krisch is inviting innovators and makers of the retail scene to come together.
This is the first time that well-known brands and retailers are meeting in the e-commerce capital Berlin, where they will share their strategies and lessons learnt in the online business. Among the top-notch speakers and moderators, there are also several of our clients speaking at the event, such as Zooplus, Idealo and Zalando.
Exchanging strategies among decision makers
We will also be attending this conference along with our management team: CEO Christian Kleinsorge, COO Robert Schneider and CTO Dr. Siamak Haschemi will be at our booth to personally address the questions of all passers-by.
The nature of the K5 Conference lies in providing top managers with ideas and insights about their future retail strategy. In a similar fashion, we want to provide help in overcoming the pressing challenges in marketing: How can I evaluate my marketing activities comprehensively across all channels? How reliable are my data for marketing decisions? Where should I allocate my marketing budget for the best results? These are only three of many important questions that affect your competitive edge in the market.
Competing in tomorrow's retail market
Retail is subject to an ever-growing price pressure. That's why competition in the retail market is also ever-increasing and even gaining new dimensions: Retailers are directly competing with brands, marketplaces are overtaking retailers, competitors reaching consumers across borders, and new business models are emerging every day, in alignment with the rising consumer demands and expectations. It's time to recognize these changing circumstances and adapt quickly.
If you are looking to prepare your retail business for the future, we will be glad to help. Meet us at the K5 conference and challenge us with your questions!
In order to secure a time slot, simply make an appointment with us here!