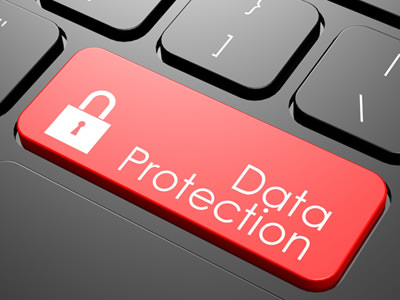 On 6th October 2015, the European Court of Justice has declared the US-EU Safe Harbor agreement invalid. In other words, the level of data protection in the US is deemed unsafe for data from the EU to flow there.
So, why are all data collected, stored and managed by Ingenious Technologies safe?
That's easy – this topic has been very important to us from the start. Particularly in this digital world, we believe it is an absolute no go to forsake personal morals for business gains. That is why we find it extremely important to create clear boundaries between collecting data and collecting personal data, as well as how to handle them.
For that, we ensure that our tracking technology by no means identifies a physical person, but the device of the user instead. Any organisation transmitting us information, as stated in our contracts, has to encrypt their information first. And we work with our partner Microsoft Azure, as they share the same ideals.
Furthermore, our infrastructure is located entirely within the EU. Any stored data is fully fragmented that cannot be reassembled without prior knowledge of the algorithm and applied logic.
Last but not least, we are proud to be in 100% compliance with the German data protection act (Bundesdatenschutzgesetz), which is the strictest in all of EU.
CEO Statement
Our CEO Christian Kleinsorge believes in this personally. He explained that it is a basic individual right that one should have the right to choose whether his or her personal information should be shared or not. These fundaments thereby guide our business model into an independent one, serving purely with technical device data and unrelated to any external interests. He has reenforced these beliefs and policies by signing the following statement on behalf of Ingenious Technologies below (PDF, 65.5 KB).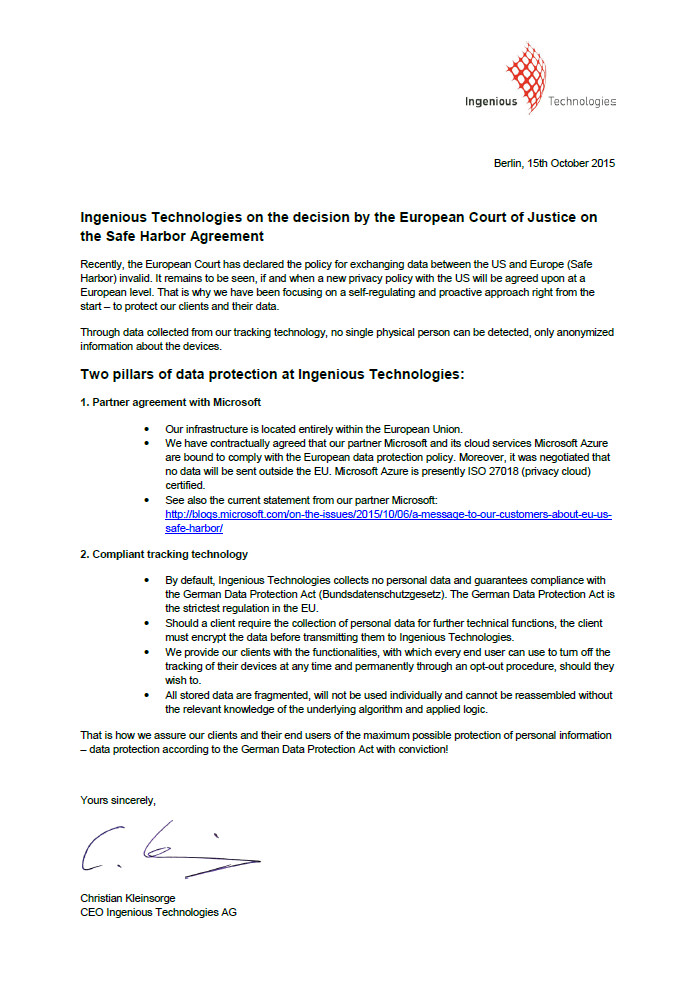 We think this is ingenious!