The e-commerce market worldwide has been continuously experiencing a double-digit growth rate due to several factors:
Both the number of people shopping online and the value of the shopping basket have increased immensely.
The proportion of Online Marketing in the total advertising budget has increased and accelerated by a shift from offline to online spending budgets.
Cloud services allow online advertisers the flexible use of data center capacities.
With the increasing strategic importance of e-commerce, important advertisers are building up more and more knowledge in-house.
In today's global online market, many players still depend on providers, whose only interest is to sell and to maximise media spendings. At Ingenious Technologies, we are deeply convinced that being able to analyse your business and automate your marketing independent of 3rd-party interests has become the driving engine for success.
Therefore, we provide our clients with a cloud-based platform that ensures that advertisers, agencies and publishers across all industries and verticals can take data-driven decisions and implement automated marketing strategies based on their own KPIs. We offer the solution that enables our clients to concentrate on their core competence.

The management and the key people of Ingenious Technologies act as entrepreneurs and back significantly the company with their own capital. This differenciates us from a lot of other ventures. Combing entrepreneurial passion and performance with deep market understanding through years of knowledge in the online market.
"I'm so proud that our management team and key people are all shareholders of the company. Our stock option program makes sure by growing the business we can attract additional co-workers who are not able to invest as we did."

VCDE Venture Partners was started in 2008 in Frankfurt/Germany and is a leading growth equity investment firm with a clear focus on technology companies in the field of software, the internet, mobile telecommunications and IT business services. Their main purpose is to build and develop successful growth companies. By partnering with outstanding entrepreneurs and management teams VCDE delivers true value beyond financing and pro-actively works with portfolio companies to accelerate growth.
"It is a pleasure to be an institutional investor in Ingenious Technologies. Since the new management took over, an incredible developmental dynamic has come about, which meets current and future market requirements. We are convinced that the market has been waiting for Ingenious Technologies' solutions and we will continually increase the value of the company."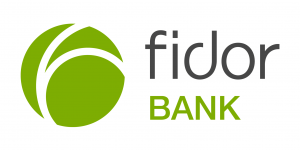 FIDOR Bank AG is an Internet-based direct bank licensed in Germany. As a main bank connection, the Fidor Smart checking account offers the combination of a classic account, Internet payments and innovative banking services. The range of business customers includes selected financial products as well as a Fidor smart business account specifically created for the e-commerce applications.
"In the dynamic market environment, in which Fidor Bank and Ingenious Technologies operate, it is important to identify market developments in the early stages and to respond with appropriate solutions. As an innovation leader, we owe that to the market, which connects us as a strategic investor to Ingenious Technologies. Since the arrival of the new management, we also work together fantastically on the product side. We are sure that Fidor, as well as Ingenious, assure a decisive competitive advantage."