Managed Service
For clients with greater demands, we offer our managed service as an additional service to your standard or premium support.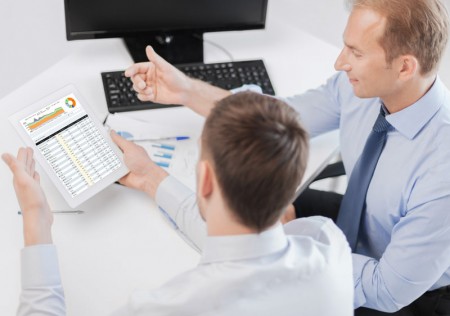 Our managed service will handle the entire operation of your Ingenious Technologies online-marketing suite on your behalf for as long as you need.
Based on your business goals, we help you to monitor your business' performance and manage all operational daily tasks, as well as finding the best solution to add new business opportunities.
As a unique offering in the field of technology companies, we even manage communication with your partners and channels to connect them to your platform and the partners' tracking systems, as well as regular updates about your online marketing activities.
Key functions and activities
Advertiser Settings
The Ingenious Enterprise platform offers a rich variety of functionalities to manage advertisers. Maintaining and expanding settings and tracking properties is key to using the full potential of performance marketing.
● 1st party tracking or network tracking for advertiser
● White label tracking domain and SSL certificate
● Basic advertiser settings, billing mode and payment information
● Basic tracking settings
● Conversion tracking and basket tracking
● Conversion targets and product categories
● External parameters for tracking and analytics
● Tracking code for conversions and onpage-code
● Tracking test
● Marketing materials
● Product data feeds and deeplink generator
Channel/Partner Implementation
Implementing additional channels and partners is key to growing business with the Ingenious Enterprise platform. Our managed service covers even sophisticated technical integrations in container tags of the advertiser and external tracking systems of partners and networks.
● External tags in container for conversion and onpage codes
● 3rd-party-tracking for external conversion tracking
● External scripts
Business Process Support
The Ingenious Enterprise system manages commercial and contractual business processes between network, advertisers and partners. Our managed service performs all operational tasks of the business process in the Ingenious Enterprise platform.
● Commission model structure based on commercial goals
● Commission models, commission rules and fee models
● Assignment of parners to commission models and commission rules
● Dashboard widgets and reporting
● Omni-channel analytics
Operations Support
Our managed service transfers the daily management of the Ingenious Enterprise platform to our team of experts.
● Optimal usage of Ingenious platform
● Integration of advertisers, channels and partners
● Performance KPIs and client's pre-established commercial and operational goals
● Operational tasks (incl. standard ad media, script ad media, vouchers and voucher tracking)
● Channels and partners (incl. admissions, ad spaces and communication)
● Real-time information about your Ingenious Enteprise system
Financial Process Support
The integrated invoicing and pay-out functions of the Ingenious Enterprise platform streamline the financial process of your performance marketing activities. With the managed service, we prepare all regular financial tasks for easy processing by accounting departments of you and your partners.
● Advertiser invoices and deposits
● Partner bonus or reduction entries
● Transaction validation (incl. basket positions, open transactions and payment entries)
● Export of payment entries to accounting system
Service Delivery
Our technical and operational experts provide help on the use of the Ingenious Enterprise platform in various ways. Our managed service acts as supplement to your in-house resources or online marketing agency on top of your support level agreement. Our goal is to enable you to make full use of the Ingenious Enterprise with your own resources.
● Direct access to dedicated account manager via email, phone and skype
● System help on workflows and processes
● Support request response: max. 1 business day
● Access to 2nd level support for advanced technical and business consultancy
● Access to 3rd level support for application and database handling, feature requests and custom developments
● Full documentation of your system for network, advertisers and partners