Whitepaper
Mobile in the new era of online marketing
Do you know how your customers react to mobile?
Mobile has penetrated the lives of many and usage will continue to increase. It is now a non-stop online world, which people buy from. Exactly what role does mobile play in the decision-making process of customers today? How can businesses integrate the idea that mobile is the first screen of choice for many customers into their marketing?
Here's what you will get in our whitepaper:
Insights into mobile usage by customers
The new roles of mobile in the customer journey: customer acquisition, customer loyalty and customer experience
Differences between multi-channel and cross-channel marketing
Key considerations when setting up a mobile strategy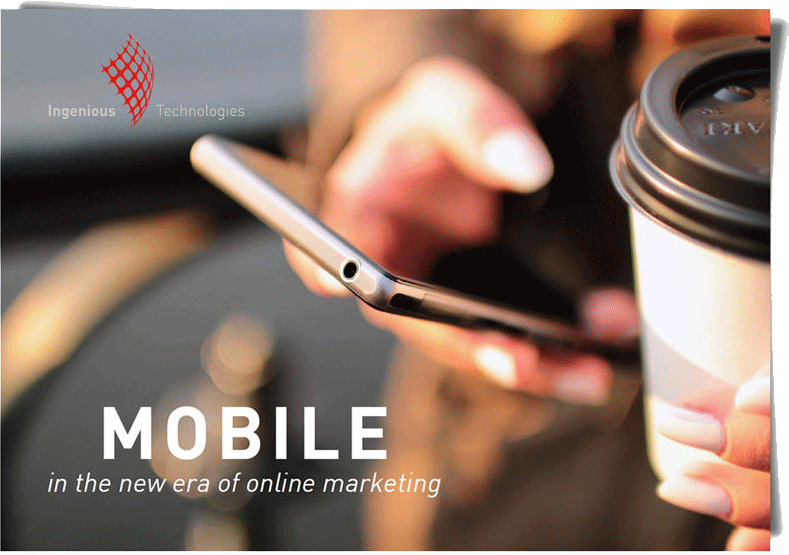 We value your privacy.
By supplying your contact information, you authorize Ingenious Technologies to contact you with further information.