Whitepaper
Protect your data
Analyse your data accuracy
Do you know if new browser regulations, e-privacy changes and cross-site tracking updates affect your data accuracy ?
Accurate data is crucial for business decision-making. With the release of new browser regulations, such as Safari's ITP – Intelligent Tracking Prevention and Mozilla's ETP – Enhanced Tracking Protection, comes an increased risk of data loss.
Are you unsure whether your data is already impacted? Take our Checklist to find out if your business is at risk!
Here's what you will get in our Whitepaper:
What is considered Data Accuracy
Find out if your business model is at risk of data loss
4 Steps to determine if your data is affected by new browser regulations (ITP, ETP, .. )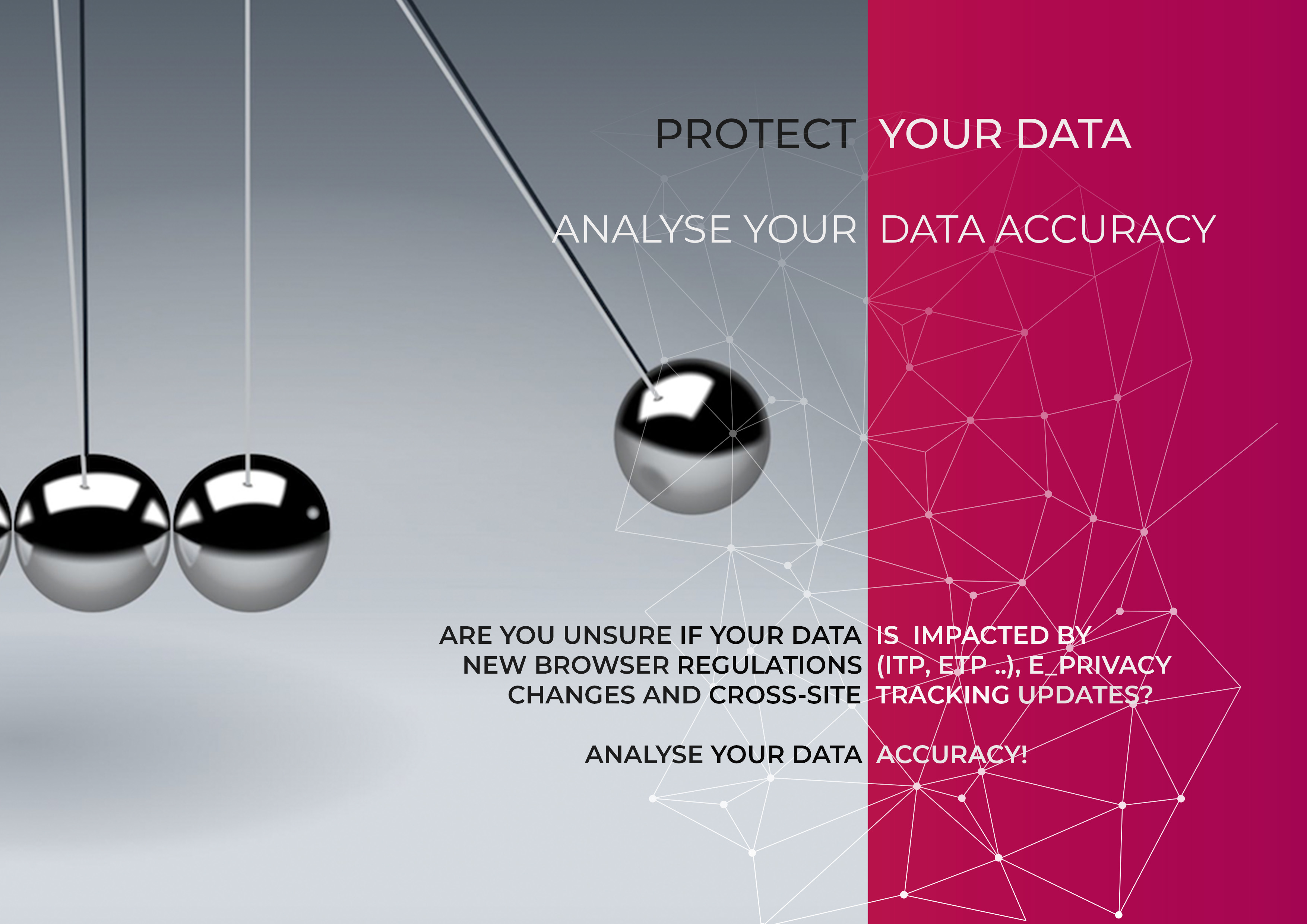 We value your privacy.
By supplying your contact information, you authorize Ingenious Technologies to contact you with further information.