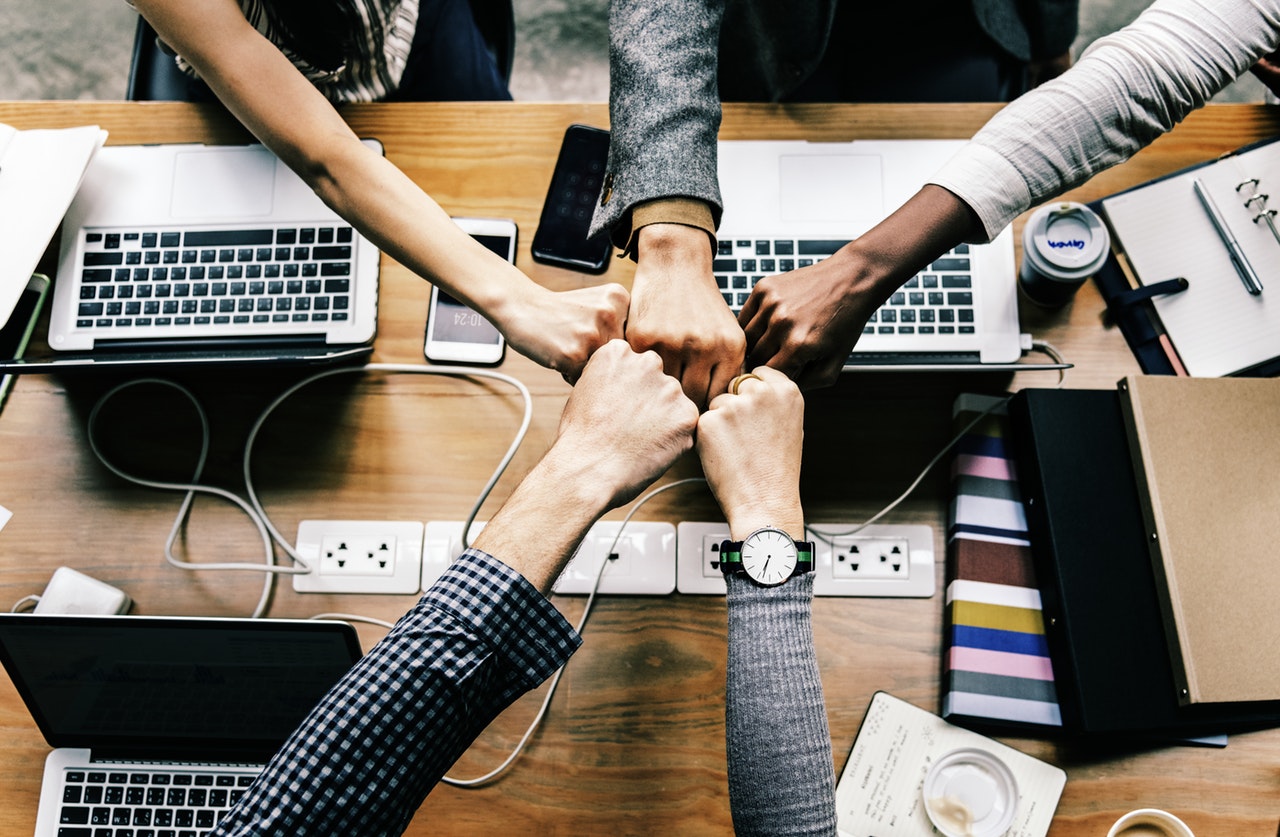 Join our team
We're a team of passionate individuals driven to make technology work for our customers.
Ingenious is a place where your opinions and ideas are respected, and diversity is celebrated. Through our flat hierarchies, we welcome people who would like to play a part in moulding the company and driving change. On top of that, we enjoy sharing knowledge, embracing innovation and celebrating success.
If you are a passionate individual who wants to drive the company forward, then we want to speak with you!
4.5
Languages spoken daily
Reliable execution
Business relationships last long with trust built up through successful experiences. We want our customers to stay and grow with us for a long time.
Open communication
Trust can only be won when all are open and honest with their communication. We want our customers to be successful when working with us.
Fun and passion!
People often produce their best piece of work in fun and passionate environments. We want to bring out the best in everyone that we work with.
Pride
Everyone should have pride in their work, themselves and everything that they do. We want everyone to be proud of working with us.
Our current open positions
What we offer
We know how important it is to have a conducive environment to work in. Here are just some of the benefits that we offer our team.
Attractive office location
Our main office is located in Berlin-Mitte, the lively center of one of the most vibrant and young cities in Europe.
Flexible working hours
We are productive at different hours. If your commitments allow, you can work from home or come in at a later time.
Latest technologies
We always look out for latest software to add to our 
tech stack
 for stronger collaboration and productivity measures.
Special interest groups
For those who share common interests, you can feel free to initiate to do any activity together!
Lifelong learning
If you wish to improve yourself to work better, you are free to attend conferences, participate in webinars or purchase the resources you need.
Diversity
Our team consists of people originally from Singapore, India, Kazakhstan, Portugal, Spain, France, UK, the Netherlands, Russia, Poland – and even Germany!
Fruits and drinks
We provide fruits and drinks so you don't have to worry about going hungry – simply take a break in the kitchen!
Smells like team spirit
Take a peek into our world. Find out what we're like…
We're out there
Getting to know what's new in the industry, giving talks, meeting clients – we like to get out there and learn.
We work hard
We work hard, but we also work smart. We enjoy sharing ideas and collaborating on projects and contributing to the company's success. After all, who doesn't love making an impact?
We play hard
Our Christmas party is the biggest event of the year, but apart from that, we've also got summer parties, friday parties… (all on an optional basis, of course)
The team that works out together...
We organize our own foosball and table tennis tournaments, take part in company runs, and also play in the sand when the weather is nice.
Our 3-step recruiting process
Peer interview
We will first invite you for a peer interview with one of your future co-workers to get to know each other and find out if there is a general fit in terms of skills and potential.
Skill test
Then you will get a small task, which shall be presented to a team of co-workers, hiring managers and people management. (You'll have a few days to prepare, of course! :))
Contracting
And if we are both agreeable on the terms, we proceed to the final part of our recruiting process – the signing!