Oof, the two days spent in Hamburg at the Online Marketing Rockstars Festival 2017 (OMR17) simply flew by. And what an amazing time it was! Our sales and marketing team including our CEO Christian Kleinsorge came, conquered and left.
Day 1
It all started last Thursday in Hamburg. There were slight hiccups, as the Online Marketing Rockstars Festival had gone cashless (and systems being systems, they don't always work). But the team made up for the long queues in the rain by offering food and drinks on the house almost all day. That meant we managed to meet and have a chat with so many founders, CMOs and marketers, who were interested in working with an award-winning marketing technology to make their tasks more efficient and drive their businesses forward.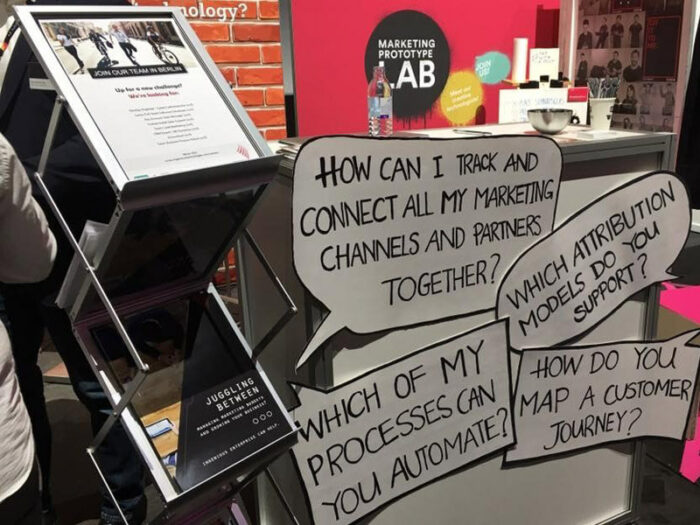 We were also pleased to see that our speech bubbles that struck a chord in passers-by, who hadn't expected to be interested in a marketing technology. That sparked many exciting discussions about the transparency (or lack thereof) they presently have in their daily work. Many work with multiple silos and simply needed this consolidation on a single platform for a better overview.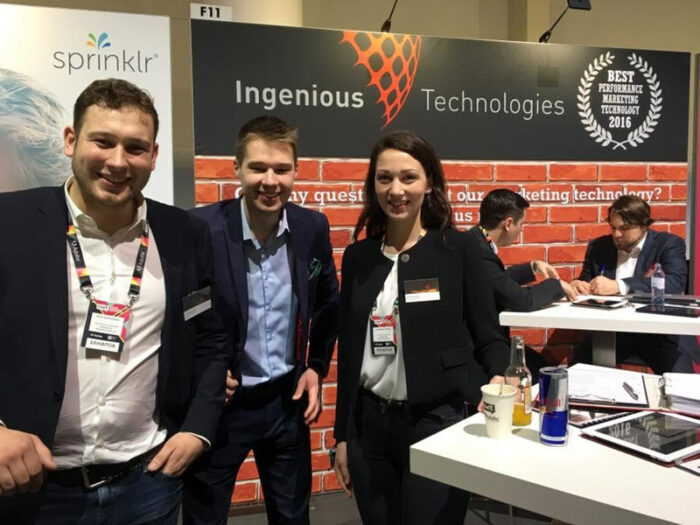 We were also pleased to meet the co-founder of Weps, Juhan Kaarma, in person again! Weps is an Estonian start-up that makes use of artificial intelligence to analyse options and build a website in two minutes. They were the prior winners of the Ingenious Technologies Start-Up Contest last year, allowing them to use our platform for free in the first year! (That's a contract worth over €10,000 by the way…)
We at Ingenious Technologies completely understand the pain of getting started. Yet the phase of getting started is the most critical to any company, as the right start already determines how your business accelerates. Therefore, we've decided to restart the contest again and will be happy to support more start-ups to come.
More information here: www.ingenioustechnologies.com/contest/
Day 2
On Friday, our COO Robert Schneider held a masterclass on attribution and the way it has been applied in e-commerce. This was particularly designed for marketers looking to steer their attribution in the right direction, as Robert identified crucial factors to be considered for their attribution strategy. He also described the necessity of data accuracy, and explained the differences between analytic and commercial attribution.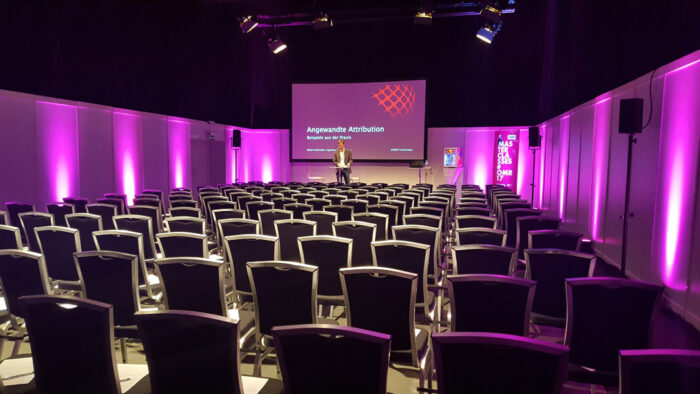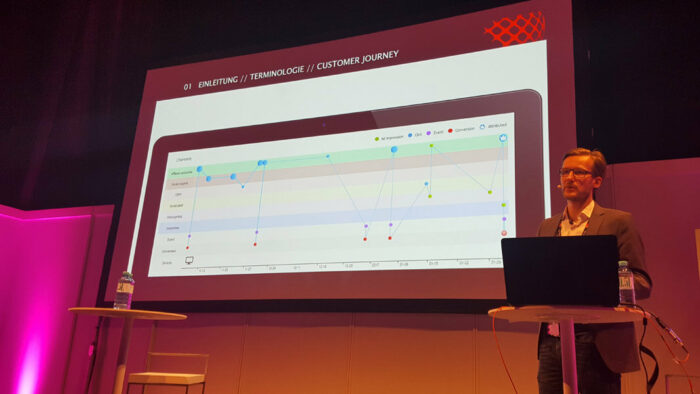 Naturally, the masterclass only made sense with real-life examples and anonymized data from our clients, as Robert discussed what his learnings from their customer journeys are.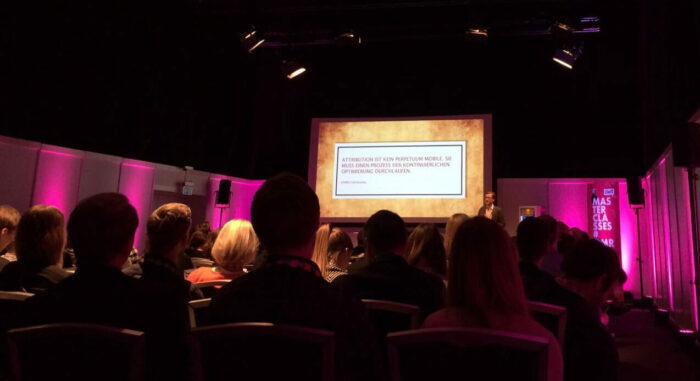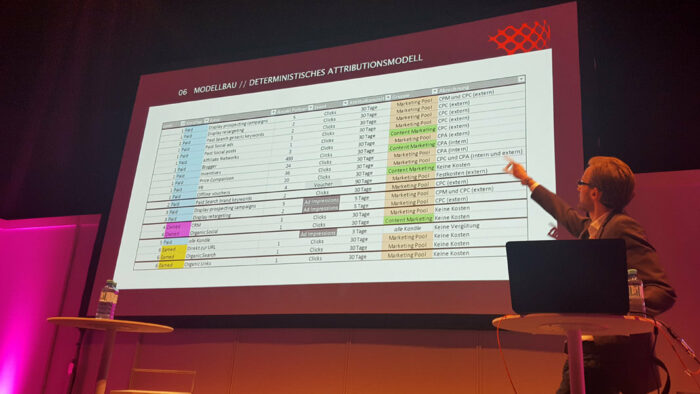 To end off the masterclass, he summarized all the factors he had mentioned earlier to build up a deterministic attribution model together with the audience. This was followed by an exciting Q&A session, and it was heartening to see the interest and knowledge our audience has taken away from this.
What a relief when it was all over. We took the time to soak in the atmosphere at the Online Marketing Rockstars Festival, took part in tours, got in touch with other interesting exhibitors.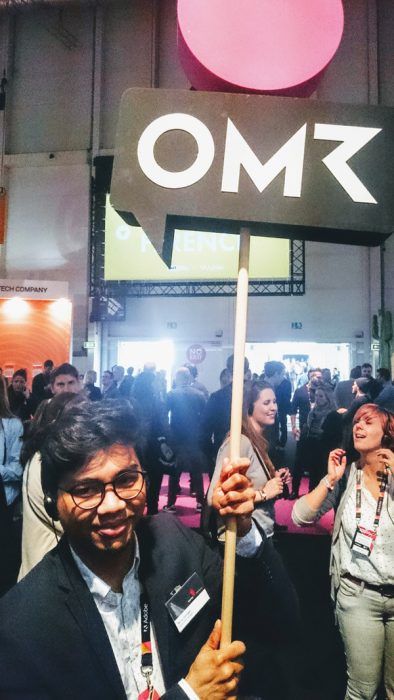 Here, our colleague Taufan took part in a tour and was appointed the important role of holding the OMR sign to lead the tour group. He made sure he got something out of it, and got a couple of minutes to share with the group what we do. (For he's a jolly good fellow!)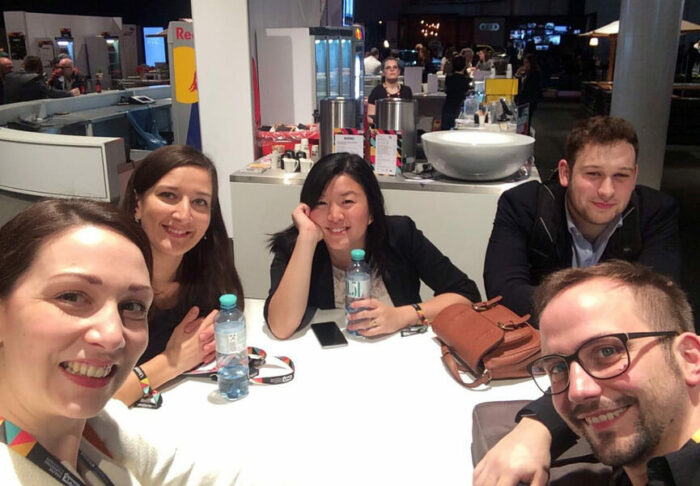 That picture sums up our feelings well: exhausted but content. Thanks for a great one, OMR17!