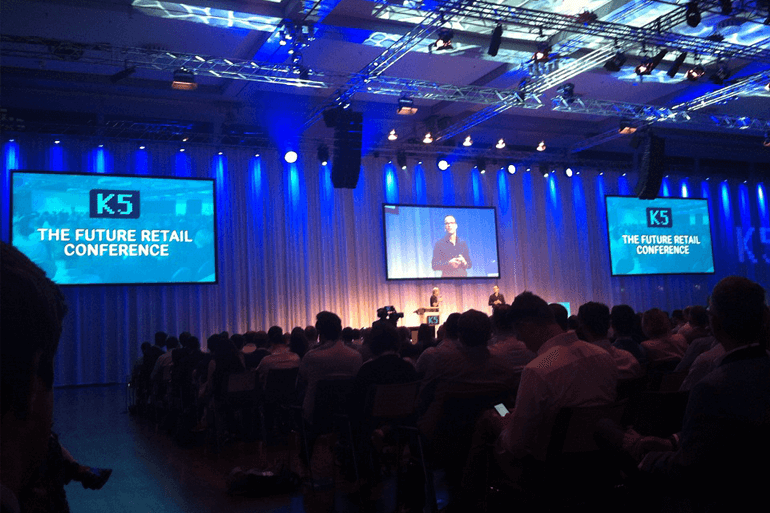 Last week, Berlin was the focal meeting point for e-commerce. Independent journalist and well-known industry expert Jochen Krisch, who manages excitingcommerce.de invited leading brands, retailers, platforms and marketplaces to the K5 conference. And they all came –from A (Amazon) to Z (Zalando), from car manufacturers (Audi and Mercedes-Benz) to little gummi bears (Haribo).
K5 Ticket Giveaways from E-Commerce Magazin and Ingenious Technologies
Our Ingenious Technologies team was a part of the K5 this year for the first time, and we collaborated with E-Commerce Magazin for an exclusive giveaway of 2 all-inclusive tickets for this event, each worth €599.
The two lucky winners were Jenna Overhageböck, Head of Online Marketing at Reverse Retail, which runs an online shop for secondhand designer goods (https://www.vite-envogue.de), and Senior Online Marketing Manager at Visual Meta, Marcel Richter, who specifically manages the well-known online shopping mall LadenZeile (https://www.ladenzeile.de).
Marcel even shared with us his thoughts on the event, "Outstanding speakers, interesting new contacts and exciting exhibitors on my first K5. This was made possible thanks to Ingenious Technologies!"
Brands and retailers need to be more aggressive

One of our questions we identified as our clients' biggest challenges brought the most attention: "Where should I allocate my marketing budget for the best results?" But it was not just a question of which channel or partner brings me the highest ROI. For many brands and some retailers, the question is rather whether they should build up their business online at all, and if yes, how. After all, not doing anything cannot be the solution.
Expert and K5 spokesman Sven Schmidt has put it across provocatively, "An e-commerce retailer that doesn't have its own brand and customer relationship is like an employee at Amazon – with no minimum wage." It remains to be seen whether this is too dramatically expressed.
Platforms – The way of the future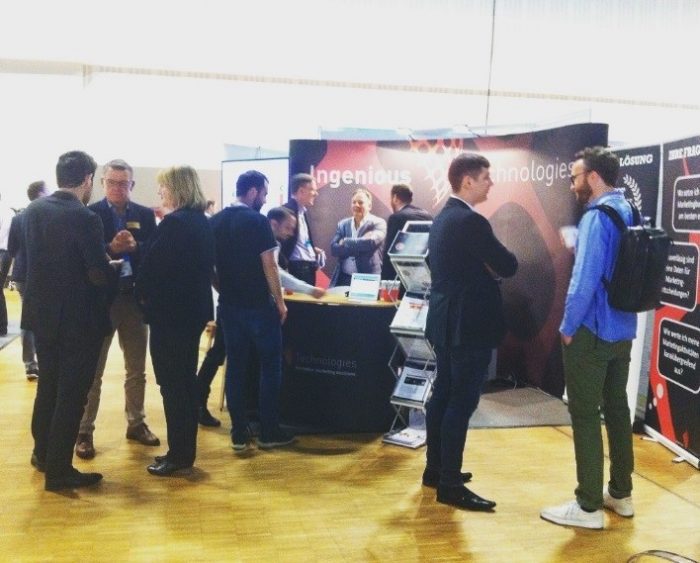 The slogan of this year's K5 could be felt throughout the two days. Many of our clients have already made the leap and underlined this in their talks. That is how Zalando became such a dominant fashion hub, while Idealo won its place as the online price comparison portal, and ZooRoyal, a subsidiary of REWE digital group, has become one of the top players in the pet food and accessories market.
What do they have in common? All of them are always improving their business models and efforts. This also means that they need to monitor and optimize their marketing activities and expenditure constantly. With the help of reliable data and transparency across channels, they can gain profound insights that ultimately lead to better marketing decisions, higher margins and resources freed for new innovations.